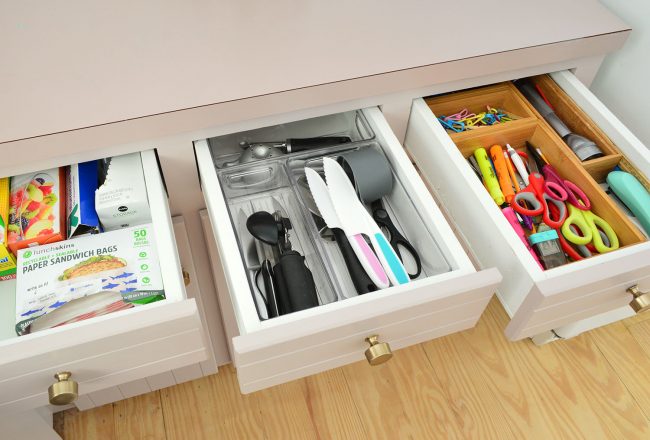 Last week we shared how we painted our cabinets, and today we're taking you through the whole shebang of how they're organized. This kitchen has around one 25% of the cabinetry/storage of our last one – and even we were a little nervous about how we'd adapt to significantly less countertop & cabinetry – but the spoiler alert is that it has been great! We can store everything we need and use – and things are pretty easy to grab (no digging behind a bunch of items to find something). So if you've been curious about this particular aspect of downsizing – or just like peeking inside other people's cabinets – this post is for you.
You might describe our last kitchen as gargantuan compared to this one – we definitely would! It had a huge ten foot island with storage on three sides as well as perimeter cabinets on all four walls!
Continue reading How We Store Everything In Our Much Smaller Kitchen at Young House Love.