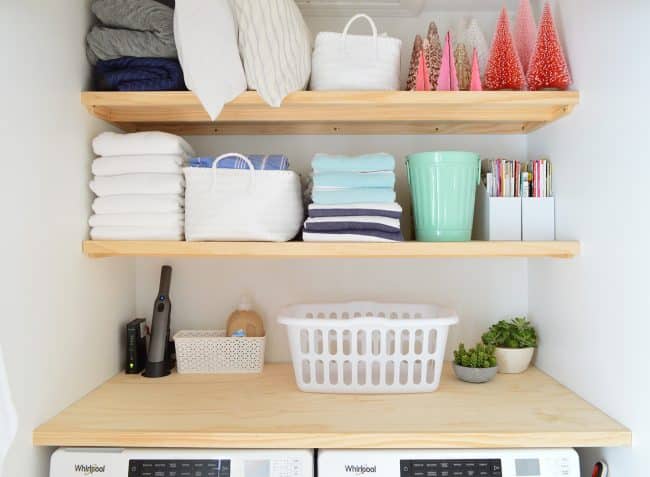 We mentioned on our podcast a few weeks ago that we had to quickly implement some storage systems in our new house just so we had a spot to unpack everything. Like there was a point on Day 3 or 4 of unpacking where we were faced with the reality that nothing else could get put away until we added some shelves to the narrow hall closet next to the bathroom and this laundry closet.
As soon as these shelves & our new counter were up, we were amazed by how much we could store. This closet is a complete workhorse (and dare I say a showhorse? I mean look at those bottle brush trees). And since many of you asked for the DIY details, we're going to cover why & how we built these shelves. Anyone can tackle this. It's extremely doable and your home improvement store might even be able to cut things for you so you can just go home and screw them right into your studs.
Continue reading Some Quick & Extremely Functional Laundry Closet Shelves at Young House Love.