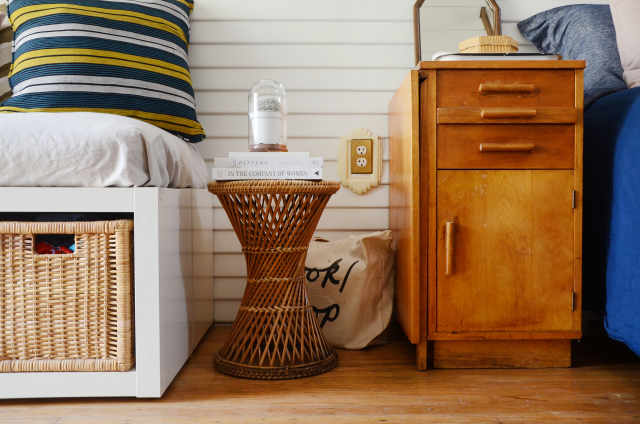 Keeping your home clean around the clock isn't the work of wizardly magic. It's just an exercise in focus. You have to commit to give every single thing at home a place where it belongs, even if that place is kind of a zoo.
That's why, if you want to keep your home clutter-free, you don't need a junk drawer... you need several.
Let's face it, not every object you own is easily categorized. Sure, towels belong in a linen closet and drinking glasses belong in a cupboard. But what about batteries? Or makeup samples? Or the USB cord you need to charge the Kindle you only really use a few times a year? (That one was a little personally specific.) The point is, we all have some things that feel a little bit like outcasts from the clique of home organization.
Those things still need an easily accessible home. A place in each room where things can go when they have no particular place to exist.
READ MORE »