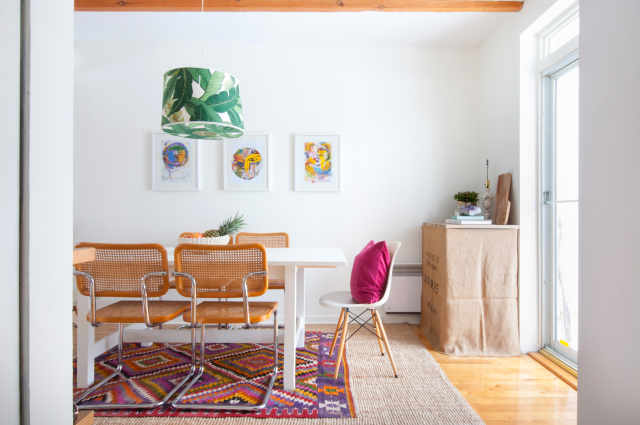 ICYMI: A perfectly manicured dining room is so, so yesterday.
We've all seen those uniform dining rooms in movies and catalogs. You know, with the long wooden table, matched chairs, and carefully curated China? They're stately, regal, and, if we're being totally honest, a little stale. You feel obligated to sit up straight, put your napkin on your lap, and use the correct fork for each course.
Alternatively, a more eclectic dining room immediately feels cozier. It's the kind of place where you can sit back, pop open a bottle of bubbly, and hang out long after dessert has been served. The easiest way to spruce up your dining room is by adding some mismatched chairs to the mix.
Here, nine ways to get the look:
READ MORE »